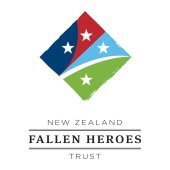 Increase item quantity to donate more.
We'll pass on your donation to New Zealand Fallen Heroes Trust and provide you with a receipt from our charitable trust.
On the next page please type the name of the rider you are donating for under: Billing address "Contact Person".
Select the quantity you want (and variant), and add the item to your shopping basket. When you are done shopping, proceed to the shopping basket for payment.